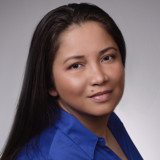 Sheila Taylor
One Stop Agent
Paulding Office
I don't sell houses, I sell HOMES!
Sheila Taylor's passion for serving the community developed in her youth. As an adolescent, she volunteered with various charities and non-profit organizations which later led her to devoting herself to the United States Navy for 8 years. In Iraq, Kuwait, other Middle Eastern and African countries, she has supported our country in the most desperate time of need in Operation of Iraqi Freedom and U.S. Africa Humanitarian. Sheila is no stranger to adversity and understands the importance of giving back to the community. After countless hours of volunteering in diverse areas around the world, she decided to help connect people and homes. She stands by the motto "Home is where the heart is". Sheila found great joy in helping people turn a house into a home. Her warm energy provides you with a secure feeling that you came to the right person. More than leading you in the right direction, she listens to your needs and understands that your trust is of utmost importance. As a veteran, Sheila prides herself on commitment and integrity. She commits to her duties and courageously extends her work ethic beyond her required scope. Georgia's southern hospitality made a natural fit for Sheila to continue her pursuit of helping others. As a mother, wife, mentor and businesswoman, Sheila continues to live a life of honor and virtue. In her spare time, she dedicates herself to family, creative cooking and interior home design. As a family woman, Sheila ensures that everyone is welcomed with the hospitality that is customary to Georgia.
Awards
Areas Served
Cobb County

Paulding County
Civic Activities
Member of East Metro Board of Realtors
Hobbies
Creative Cooking

Home Decorating
Contact Me
Paulding Office
Message Sent!
Thank you for your message. I will be contacting you shortly.
If you do not hear from me soon, I may be having trouble reaching you. Please call me at (678) 441-5778 to speak with me in person.
I speak:
Certifications & Designations